11 October 2017
---
---
Categories / General.
Here's an idea that waiting in our boxes… for too long.(The first sketch was dated November 2009)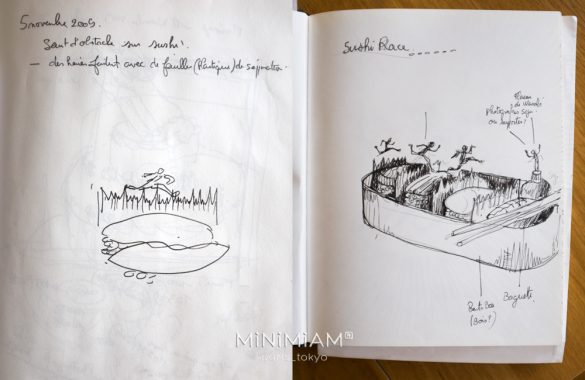 The very simple idea was to use these false leaves are used for separation in plate of nigiri sushi.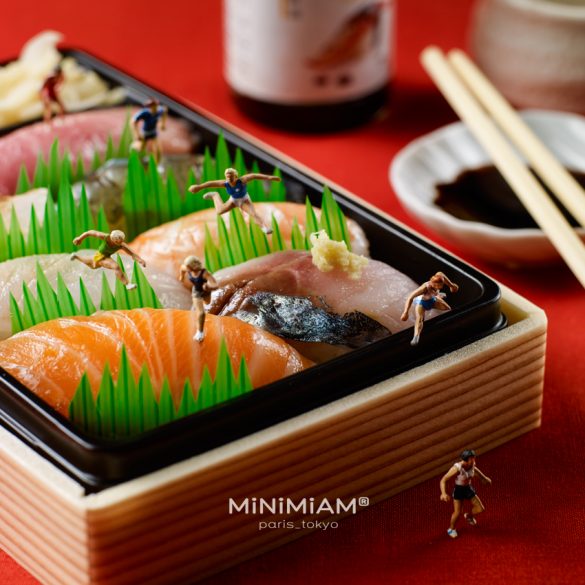 Thanks to the restaurant Izumi and his Chief Kazuhiro Takahashi (Paris 8th) and Patrick Duval for the making sushis.