An order of the magazine very trendy Esquire on something difficult: the bone marrow.
The great difficulty is of course the appearance of the bone that can be put off. More cooked, the bone takes color brown fade which there still don't make it not really sexy unless you're an aficionado of this type of food.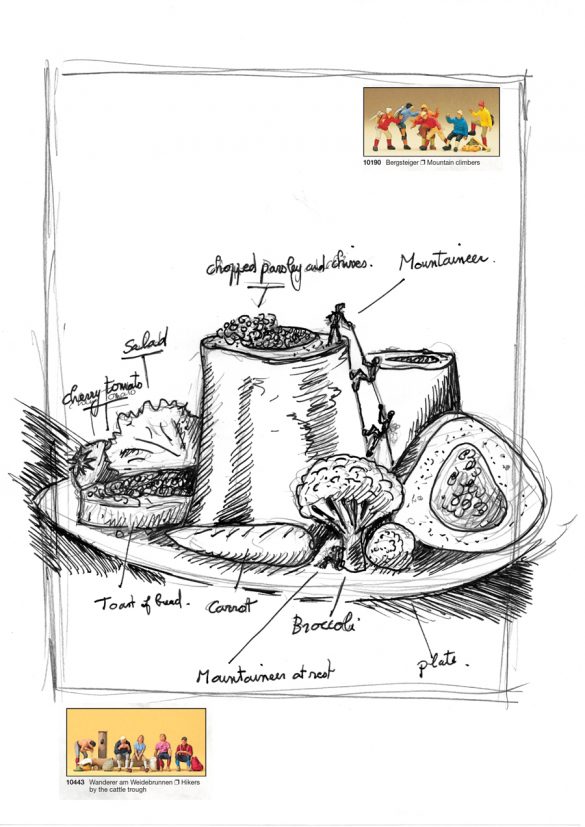 With several bones, you can get a mountainous landscape where characters can evolve. In the end, only a reframing of the main image will be selected for final publication, too bad, the wide shot gave more breathing and invited us over to the discovery.