Clea is a student in a high school in Paris. One of his teacher was part of my promotion to Arts Décoratifs de Paris, and so she steered Clea who knew our work.
So that's working with another person. Being not pedagogue and believing that I have not much to teach to my work, it took me a lot of resources to give a dimension of learning at this stage.
Fortunately Clea is a young girl full of curiosity with a general culture that was well beyond my expectations. So it was very rewarding to me.
At the end of the course I suggested to Clea to make an image "minimiam" style with the elements she wanted. I was not disappointed!
In this close-up, we selected two characters we symbolizing. Clea in post production has remade her hairstyle and apart from the clothing, it's really her.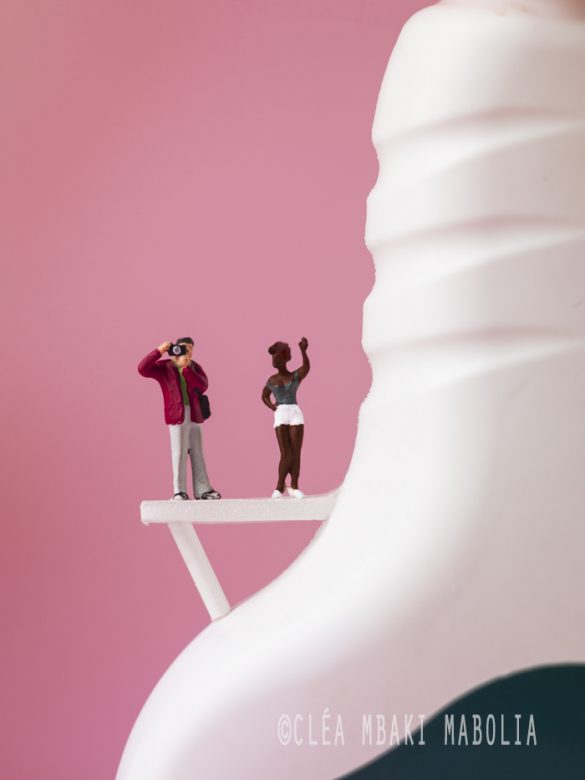 The great idea of Clea, was to take as object principal and spray of bleach (Javel) is in the studio to change the typography. To illustrate her photo placement, she is get in my collection of toy camera to make a background. Here is the sketch.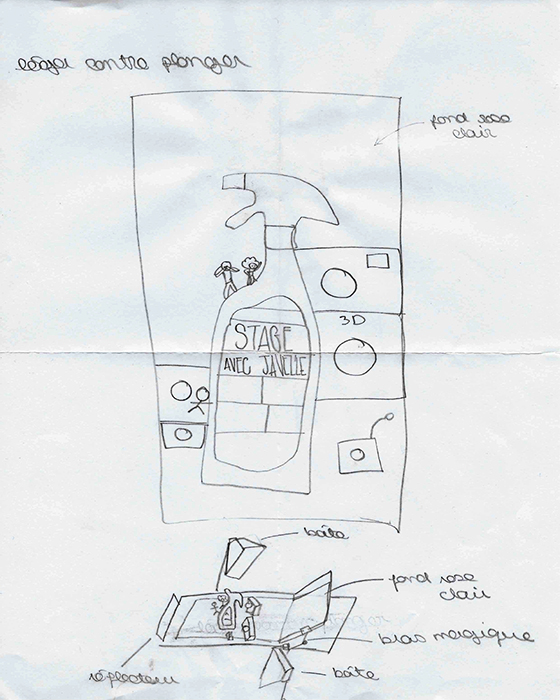 The construction of the image has been source of trade volumes, colours and light.
I find, in the end, the very successful photo of Clea. Bravo.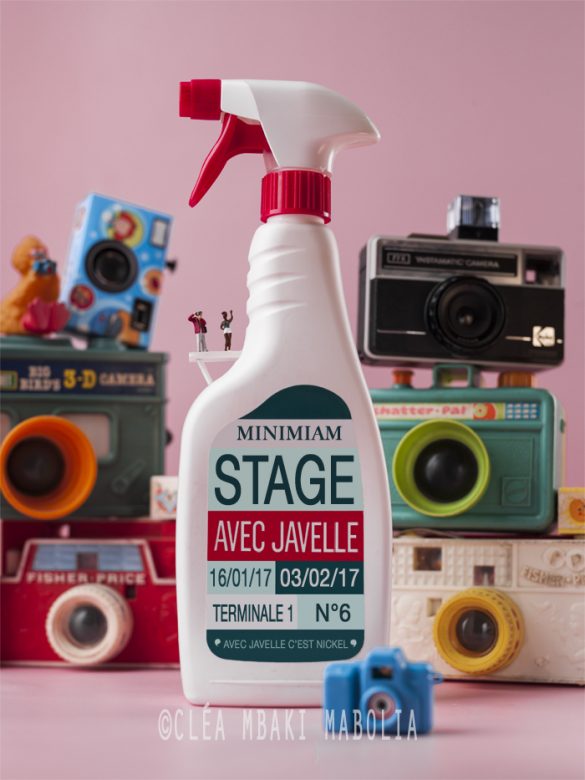 I wish a good creative road to this young talent.