Once is not custom, the Minimiams are in the beauty product.
The idea was to stage of products related to the equine world for the beauty of Le Parisien magazine section.
Was the original image with the selected products below…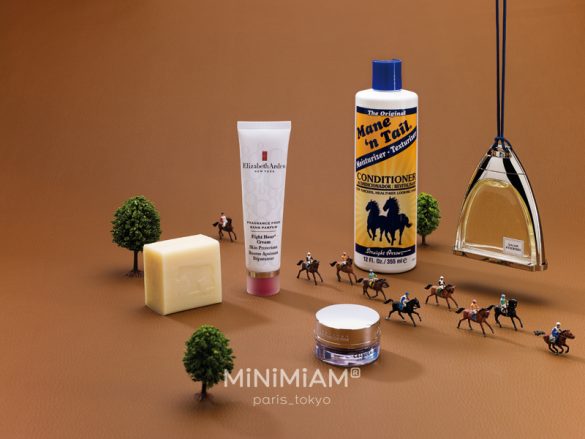 But after having thought, a product considered to be too unsightly (I agree) disappeared before publication.