Tokorozawa is a station in the suburbs of Tokyo.This station was renovated and a shopping centre has been implemented.
A Japanese communication agency asked us to make an illustration to visualize the entire centre through elements Recalling the various shops.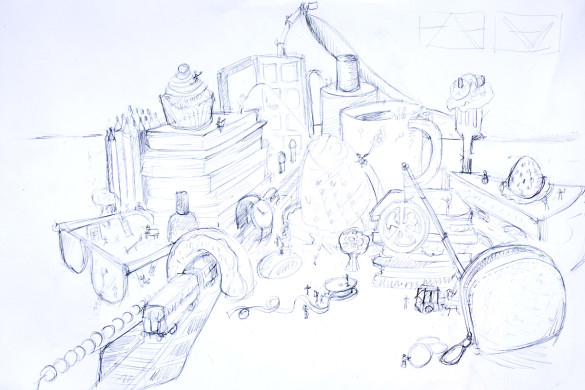 The problem was the scale ratio, who here is problematic. On the other by the festive appearance to highlight and which at that size is difficult to put forward.
Another problem, and not least, came as a result of exchange of ideas and the edits were many and slow. So it was painstaking and fussy.
This picture is a record for us, because there are no less than 300 figurines that evolve in!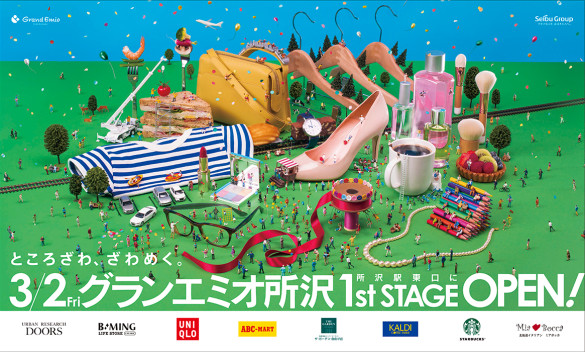 The image was layout in all directions and fortunately one of the most beautiful writing in the world.